StoryCon 3rd Annual Summit Meeting on the Art, Science and Application of Story,
a part of the Futurehealth Winter Brain, Optimal Functioning and Positive Psychology Meeting.
People base their lives, their passions, their goals and decisions upon the stories they perceive the world through and live by. Much of psychotherapy is the process of helping the client tease out insight into the stories they live by and then re-scripting the stories they chose to write to begin living by.
Understanding the structure, dynamics, and element of story can help you in your work as a healer, therapist, coach, business, sales, marketing, and relations.
Thom Hartmann

Bio: Thom Hartmann is an award-winning, best-selling author of 13 books (seven books on attention deficit disorder) and an international lecturer, teacher, and psychotherapist. He's been written about in Time magazine and the Wall Street Journal for his ideas about consciousness and human survival; he has appeared on several radio and television networks and programs, including CNN, the BBC, and NPR's All Things Considered. He is also a former international relief worker and executive director of a residential treatment facility for abused children.
1 hour talk: The Edison Gene
1 hour talk: A Return to Democracy: Reviving Jefferson's Dream

1 hour talk: How Stories, Legends and Myths have Caused Global Problems
Workshop: ADHD: 2 Hours to Transformation
Workshop: NLP writing Tools for Success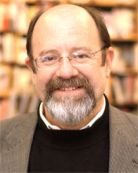 GARY E. SCHWARTZ, Ph.D. is professor of psychology, medicine, neurology, psychiatry and surgery at the University of Arizona and director of its Human Energy Systems Laboratory. After receiving his doctorate from Harvard University, he served as a professor of psychology and psychiatry at Yale University, director of the Yale Psychophysiology Center, and co-director of the Yale Behavioral Medicine Clinic. He has published more than four hundred scientific papers, edited eleven academic books, and is the co-author, with Linda G. Russek, Ph.D., of The Living Energy Universe.
Plenary Talk: Recent Advances in Biofield Science and Energy Medicine

Plenary Talk: The Afterlife Experiments; New Research on Survival of Consciousness After Death

Plenary Talk: Science of story; Eight Realities: Expanding the Stories We Conceive The World With
Ray Bergen

Ph.D.

has spent the last twenty years in the trenches counseling couples through their relationship struggles. He specializes in using archetypes to heal gender differences. He is the author of an audio series entitled ­

When Hero and Goddess Love

; available at www.herogoddess.com

PLENARY: HOW TO EMBRACE THE FEMININE WORLD, SAVE THE PLANET AND LIVE TO TELL THE STORY.

WORKSHOP (2 hrs): HEALING THE GENDER CONFLICT IN THREE NOT SO EASY STEPS

James Bonnet, author of Stealing Fire From The Gods: A Dynamic New Story Model For Writers And Filmmakers, began his career as an actor on Broadway. He has written or acted in more than forty television shows and features and was elected twice to the Board of Directors of the Writers Guild of America. For the last twenty years he has been the director of Astoria Filmwrights, a research project studying all the significant story models and theories about story from around the world and their connection to the creative process, psychology, myth, storymaking and film. www.storymaking.com bonnet@storymaking.com Bonnet's Model for writers has powerful implications for psychotherapists interested in personal change.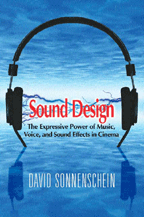 David Sonnenschein, author, "Sound Design - The Expressive Power of Music,Voice and Sound Effects in Cinema", feature film and TV director, musician, vibrational healer (sound, Aikido/Kiatsu, Brazilian spiritism)

Rob Kall Winter Brain meeting organizer, StoryCon founder Organizer. Co-editor of Biofeedback Theory and Practice vol.s 2, 3. Biofeedback Director of the Center for Optimal Living. Rob has been listed in Who's Who in America for several years.

Mythic aspects of healing and growth processes.

The Politicoeconomics of Mind Body Health, Drugs, Education and Consciousness
Rae Tattenbaum
"Send In The Clowns"
Performers continued struggled to stay at their best. Rae Tattenbaum drawing upon her seven years of experience with performers will present the obstacles that continue to face the peak performer ranging from facing an economic downturn or personal problems. How do we continue to provide support and help the client thru what becomes a crisis of their spirit?


Craig Webb, , avant-garde physicist and co-founder/Executive Director of the DREAMS Foundation (www.dreams.ca) since 1995, is a renown dreams and consciousness researcher, trainer, author and spokesman (ABC, CTV, Discovery Channel, AOL, and 100+ others). He has consulted for television, and is Contributing Editor for Magical Blend magazine and a founding member and correspondent for Making Contact (progressive weekly radio show airing on 150+ stations).
Panel; Tapping the Depths of the Unconscious
WS Universal Dream Themes as Key Therapy and Story Elements